New Upcoming Events! - See Below
<<< Check out our EVENT photos here >>>
May 9, 2020
Greetings FOSPA Members,
I hope this letter finds you, your family and profession in good health. It is a difficult time navigating through these current events and I want you to know FOSPA is with you while we find a pathway to normal. Out of an abundance of caution we canceled April activities. Now, local counties are relaxing stay-at-home guidelines and FOSPA wants to be a part of the "reopen" effort.

FOSPA wants to help shake off the Covid-19 fatigue by continuing the events scheduled for 2020. We have a full calendar remaining culminating with our golf tournament on October 2, 2020. Many of the industry tournaments were postponed and rescheduled with a fall date, so there will be competition for participation. I hope everyone recognizes, as I do, FOSPA produces a topflight tournament worthy of your continued support. Secure your team's spot now by sending your check for $500 to: FOSPA, P.O.Box 320, St. Ann, MO 63074.

FOSPA, also, recognizes the financial impact to our economy. We understand the dollar is being stretched thin between personal and business affairs. With that in mind we are extending the grace period for payment of dues to July 1, 2020. You can secure your seat by sending your check to: FOSPA, P.O.Box 320, St. Ann, MO 63074. Individual membership is $100 and corporate membership is $500. FOSPA, like others, share in the current financial stress. It is always difficult to ask for money, but our events do not come without cost.

As we work our way through the year, we end with the annual Christmas party. A perfect time to put 2020 behind us and look forward to new year. See you at the next meeting.

Sincerely,
Don Harmon, President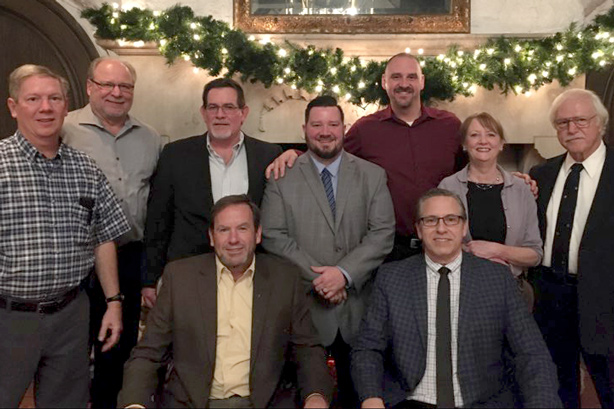 Your 2020 Board of Directors - HAPPY NEW YEAR!