FOSPA is happy to announce FOSPA Cares, our new initiative which will serve as the organization's charitable arm. Click here for more info
Presidents Letter – January 2022

Happy New Year!
I'm excited to announce that Don Newman, of the St Charles Family Arena has joined the board of FOSPA! Don has many years of experience directing and managing large commercial event facilities and will be a great asset to our organization. Congratulations and welcome, Don!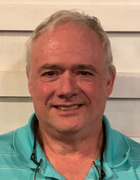 Our Holiday party at Westwood Country Club was delightful… a HUGE THANKS to FOSPA Past President, Don Harmon, for organizing the venue and meal service. Event pics are posted here and on our Facebook pages for all to enjoy. At the event we presented Keith Pulcher, of HVAC Solutions the first ever FOSPA Lifetime Achievement Award. Keith has done a lot for the organization over the years and is well deserving. CONGRATULATIONS and Thank You Keith!

We have exciting plans for 2022. Our year will start with the annual membership meeting February 17th, at Jilly's. In April we will tour a Missouri-American water treatment plant and we have several other tours and events being planned as well, including an open house at HVAC Solutions.

Don't forget to visit and watch for event details on our FOSPA Facebook page, Facebook Group page, and our LinkedIn page.

Stay tuned, stay healthy and stay safe,
Bill Weaver, President
---
Our Sponsors
Events
Click Here for the FOSPA Event Calendar