New Upcoming Events! - See Below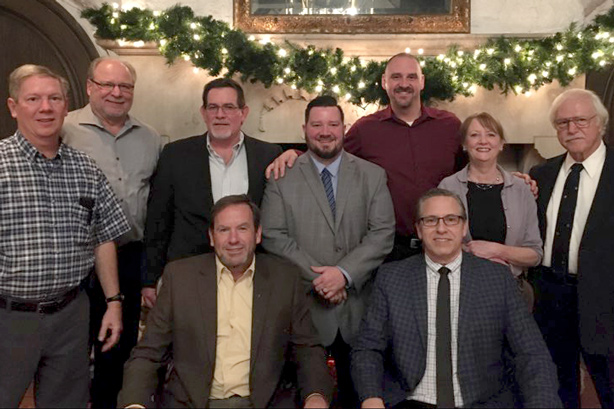 Your 2020 Board of Directors - HAPPY NEW YEAR!
Greetings FOSPA Family,
As we prepare to close out 2019, we reflect on the great schedule of events this past year. The Cooper-Bussman Gubany Center, Danforth Plant Science Center, Lemay Sewage Treatment Plant, KAI Construction Management and a behind-the-scenes tour of the St. Louis Aquarium. Our annual golf tournament surpassed last year's record setting performance and we are looking forward to large crowd at the annual Christmas party.

Don't blink because 2020 is shaping up to be a year exceeding our expectations. We will take our legal problems to "Ask the Attorney", check out some pipes at the Missouri Meerschaum Company in Washington, MO, experience powder coating at Gateway Powder Coating in O'Fallon, MO, and tour a Missouri American water treatment plant. And this year, FOSPA is sponsoring our first ever trade show promoting our corporate membership. There are several other events in the planning, so visit our website for up to date details on all events.

This association is for you and we are always interested in your input. Please contact any member of the board with feedback and suggestions.

As we exit 2019 the FOSPA Board of Directors want to wish you a happy and safe holiday season. See you next year.

Don Harmon
President, FOSPA