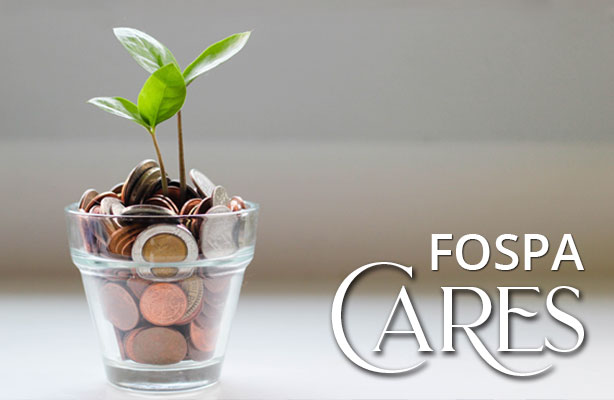 FOSPA Cares
FOSPA is happy to announce FOSPA CARES!
FOSPA CARES is a new initiative which will serve as the organization's charitable arm.

The mission is to provide outreach to local not-for profits in the metropolitan area as we seek to share some of our time and treasure with those less fortunate. A complete plan for 2021 and beyond has yet to be determined, but an example of some activities might be a canned food drive or a 50/50 fundraiser at special events.

We are in the very beginning of rolling this program out and welcome thoughts, ideas and submission of different local charities' Mission Statements from which to vet and select potential recipients.

Be assured that FOSPA leadership will act prudently as we pursue this new endeavor, and we look forward to being able to make a positive impact in our communities for our neighbors as well as members.

Peg Johnston FOSPA Board Member
Bill Weaver FOSPA President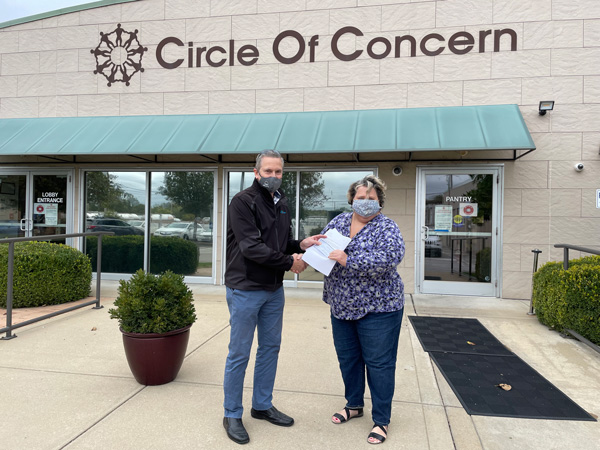 FOSPA President Bill Weaver presenting a donation of $400 raised from FOSPA CARES 50/50 raffle at the 2021 golf tournament to Juliet Holden, Senior Director of Resource Development for Circle of Concern.
Our Sponsors
Events
Click Here for the FOSPA Event Calendar